The following article appeared in the Huffington Post. This is a question that often comes up when in desperation or fear the abused suddenly turns and kills their abuser or has them killed. Sometimes it is in a moment of passion, sometimes it is premeditated as a means of escape.
Cheryl hopes that by sharing her true experience and innermost thoughts, victims will have more strength by knowing they are not alone, that someone somewhere will believe them, and they won't have to resort to the means she did.
Here is the article: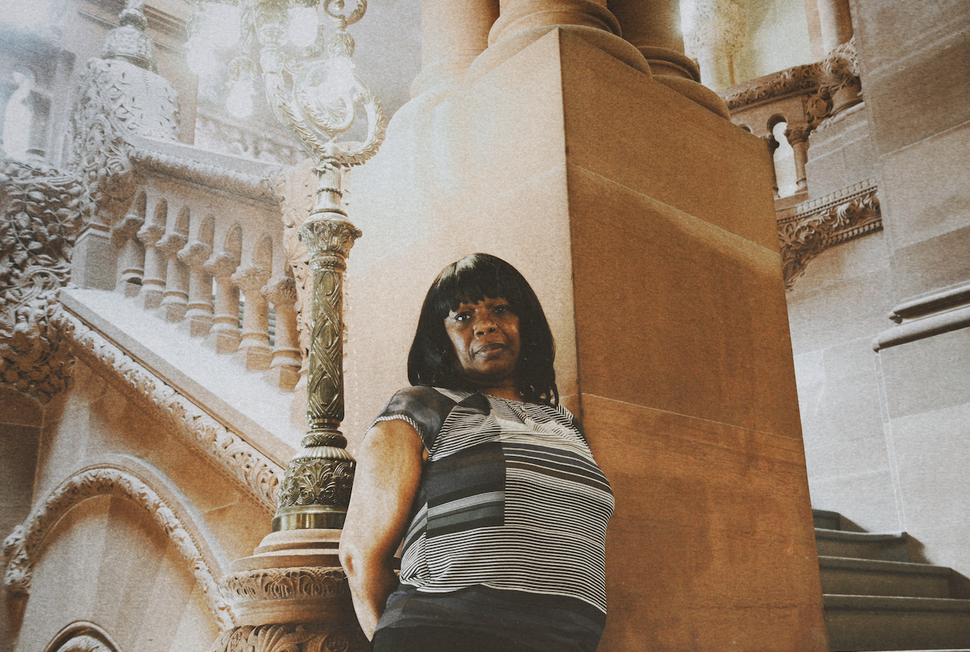 "If your goal is to rehabilitate and rebuild, incarceration is
not the answer," says LadyKathryn Williams-Julien, pictured.
NEW YORK — LadyKathryn Williams-Julien's first childhood memory is of her father punching her mother in the face. She was 6. Her mother fell to the ground, where Williams-Julien was already cowering. They were eye-to-eye, mother and child, both trembling with fear.
"Her whole face was covered with blood," she said quietly, sitting at the kitchen table in her apartment in the Bronx. "I think even if I got Alzheimer's and lost my mind, I would never forget that image."
Years later, when Williams-Julien had a husband of her own, she didn't fault him for hitting her. It's what she knew.
For two decades, she said, her husband beat and abused her. She grew accustomed to living with a perpetual black eye. Then, one September night in 1997, she said, he wrapped his hands around her neck and did not let go. She knew he was going to strangle her to death.
"Here's a man I've known all my life and I saw a complete stranger," Williams-Julien said. "This time something said, you are in a lot of danger here, you better fight back."
She reached for a knife and stabbed her husband once, then fled the apartment. When the police arrived, she confessed and they arrested her.
"She was across the street, sitting on a stoop, crying like a baby," Eric Reynolds, a retired New York City Police Department detective, told The Huffington Post. "Her only concern was him."
Her husband died later that night, and Williams-Julien was charged with murder. She was 36 and had no prior criminal record. If convicted, she faced a mandatory minimum sentence of 15 years to life.
Eventually, prosecutors reduced the charge to manslaughter in the second degree, which allowed her to narrowly escape a mandatory prison sentence. She pleaded guilty and served five years of probation instead.
But Williams-Julien never forgot just how close she came to a life behind bars. Other domestic violence survivors, she knew, were not so lucky. They were sent to prison for decades.
It was up to her, she decided, to try to change that.